With 40 years of experience, Perma Blend Pigments are the number one choice of permanent makeup artists. Perfect for microblading and machine work! Perma Blend pigments have been designed and developed specifically for permanent makeup procedures by one of the most respected brands in the game, World Famous Tattoo Ink!
Perma Blend Pigments are highly concentrated with a very liquid consistency, so two essentials for using it successfully are sponge rings and microbrushes.
Ultra rich, concentrated pigment that will fade to a lighter version of the original colour. Vegan friendly and never tested on animals!
Over ___ perfectly formulated colours to perfectly match any brow! Brunettes, Blondes, Red Heads and gorgeous silver - Perma Blend provides colours for everyone! Check out the full line of Brow Pigments here!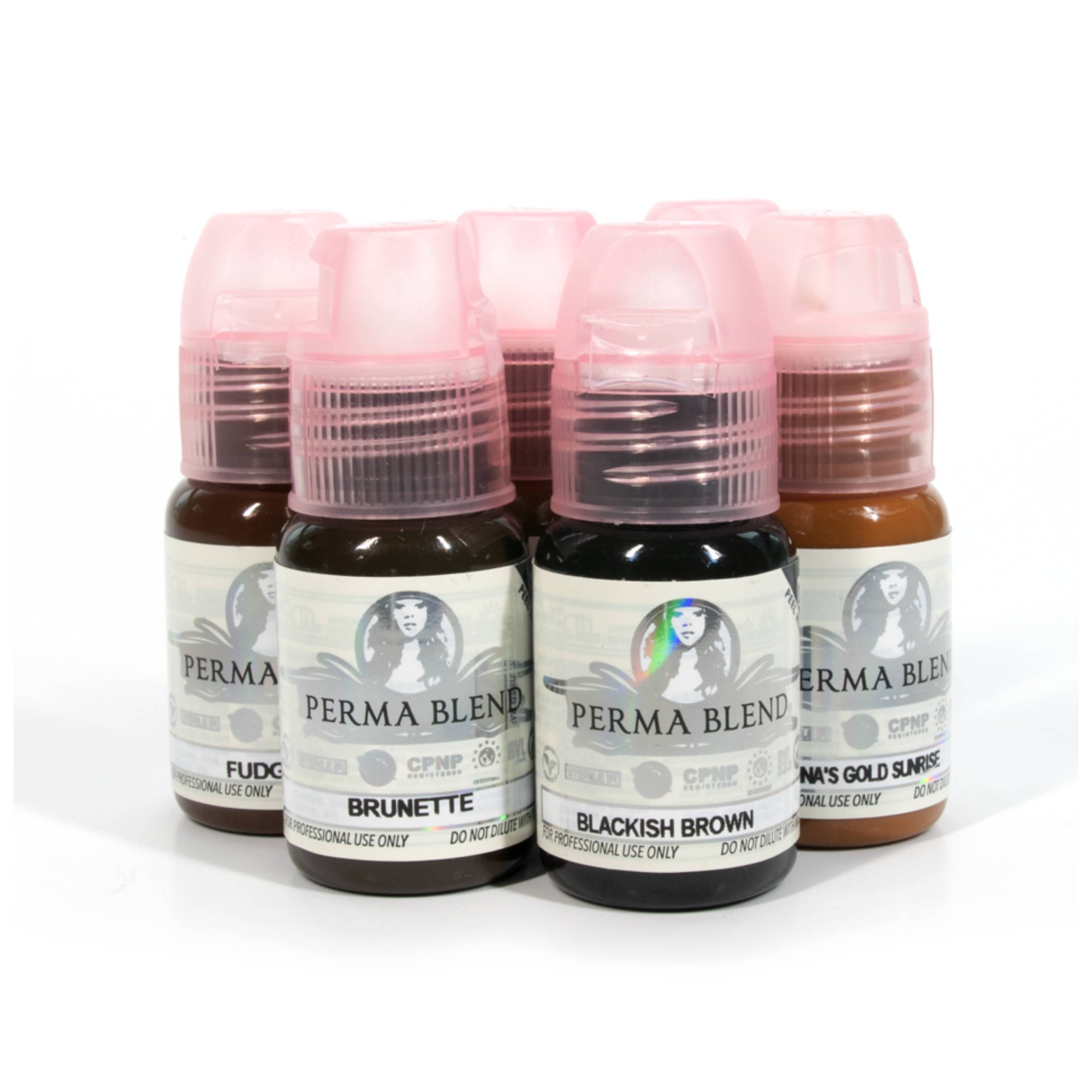 Bold, subtle, & everything in between! Perma Blend's lip pigments will give the perfect pout for any face!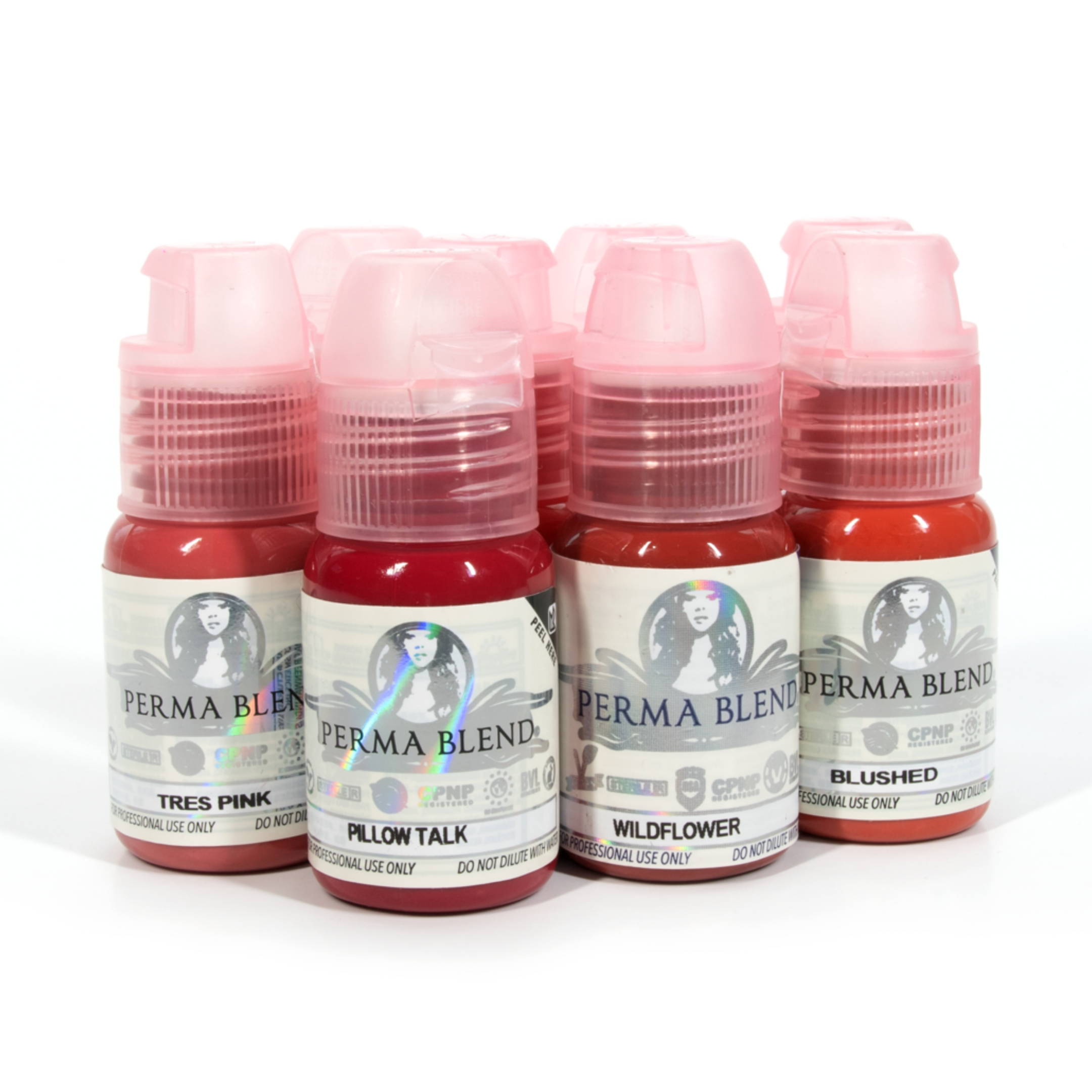 Whether you're looking for a simple black, or something as wild as Peacock blue, Perma Blend's eyeliner pigments have you covered! Create the perfect smoky liner or lash line enhancement with any colour you'd like!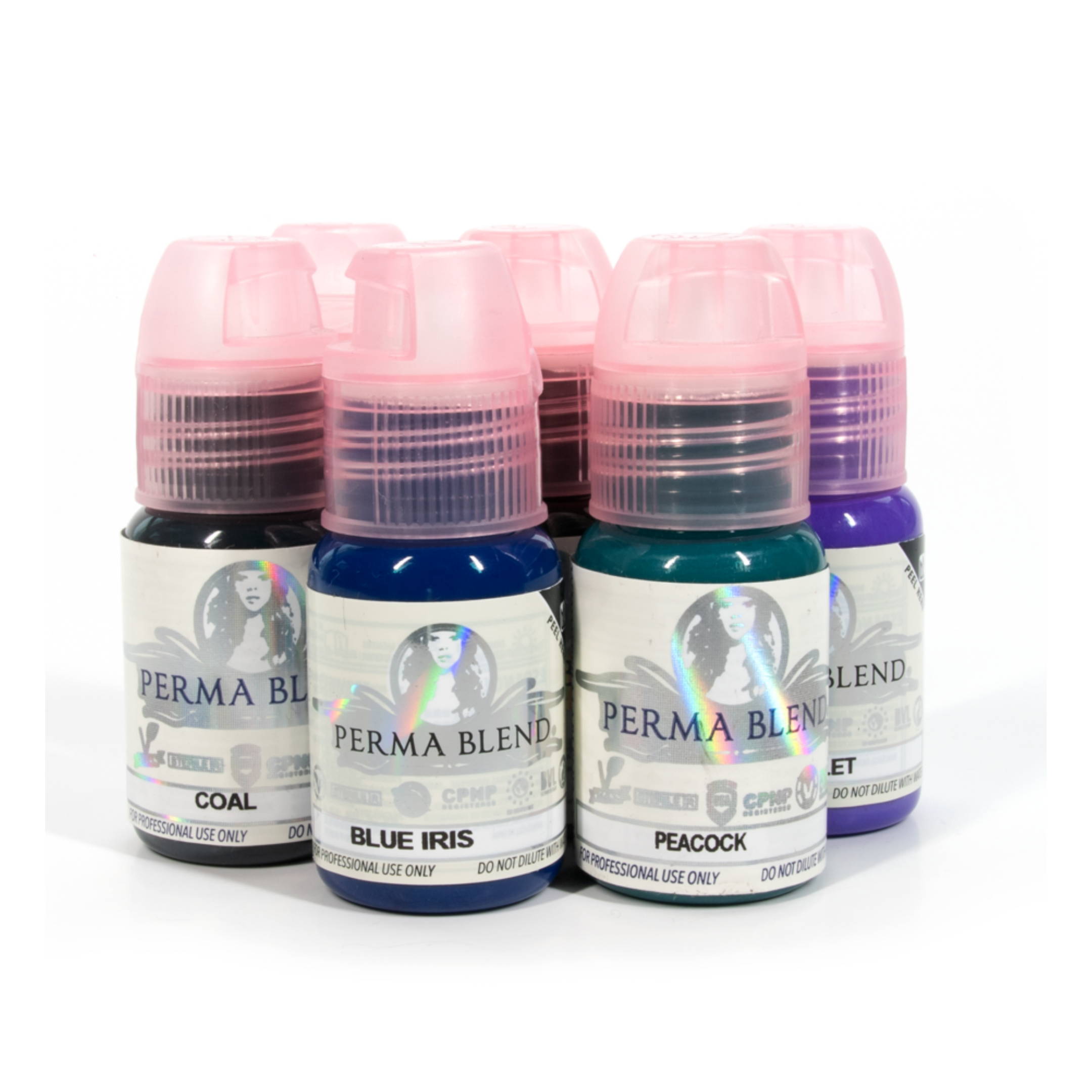 CORRECTORS, TONERS, SHADING SOLUTIONS
If your client needs a bit of a correction, Perma Blend is here for you! A wide variety of correctors and toners will help bring balance back to the skin so you can achieve the perfect brow!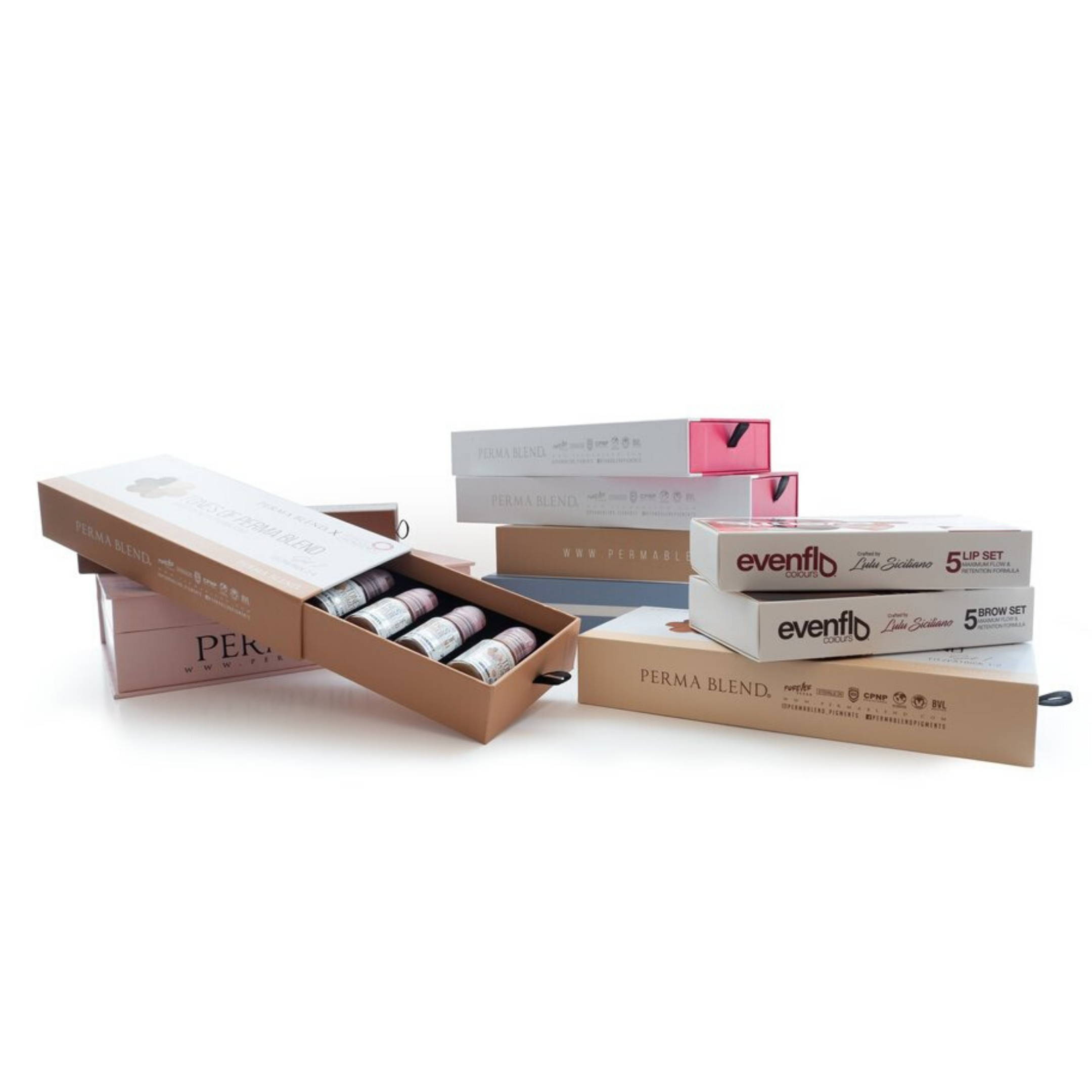 Tina Davies, Evenflo, Tones of Perma Blend, we have it all! Kits perfectly tailored to scar camouflage, areola restoration, scalp micropigmentation - Perma Blend has a kit for that! Check out all the curated kits here!