PARAMEDICAL TATTOO HAS ARRIVED AT HYVE!
We are proud to be partnered with the incredible Paramedical Artist and Educator Jody Stoski to promote her EXCEPTIONAL online training and NEW Paramedical Starter Kit. The Jody Stoski Paramedical Tattoo Academy makes paramedical tattoos more accessible, while elevating standards in both the paramedical and cosmetic tattoo industry. Using years of experience as a professional makeup artist, cosmetic tattoo artist, and paramedical tattoo artist, Jody Stoski has worked with doctors and surgeons to treat over 10,000 patients and become an expert in her field.
Students can learn from Jody to refine their skills in microneedling and micropigmentation to camouflage skin irregularities including surgical scars, acne scars, skin grafts, burns, stretchmarks, and radiation markers.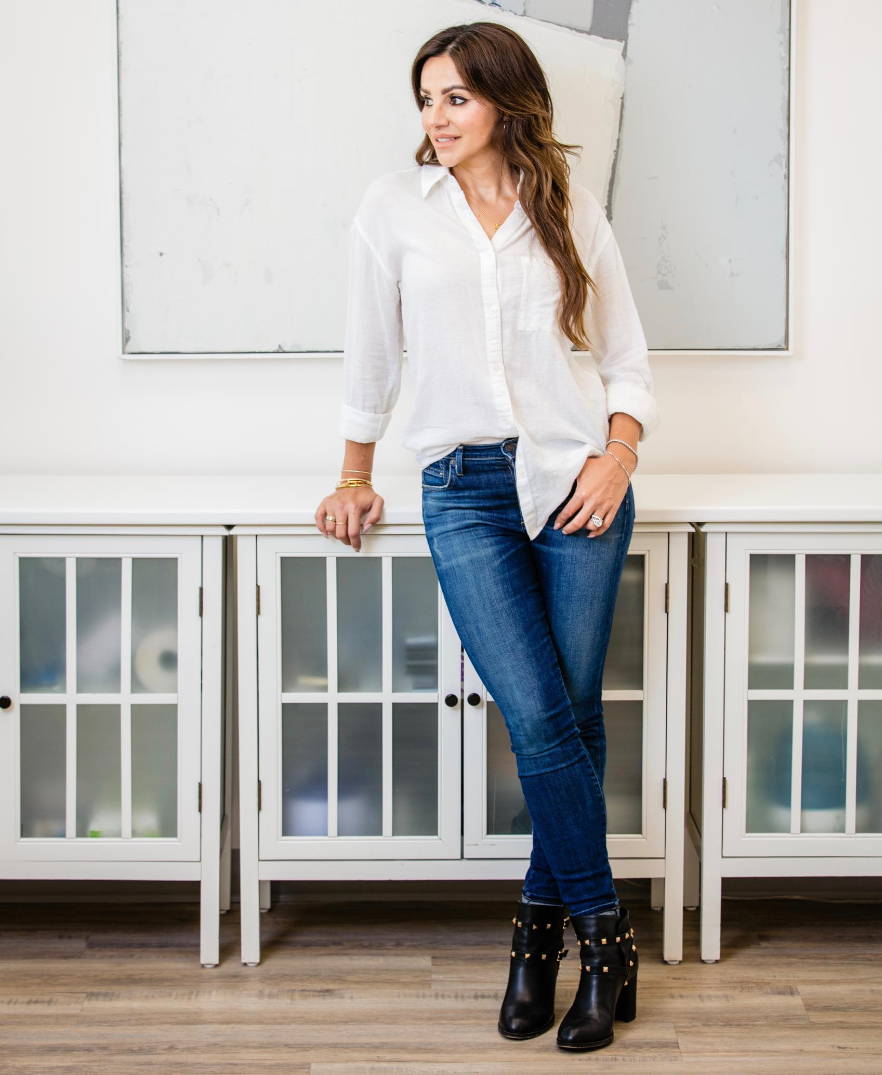 The Jody Stoski Paramedical Tattoo Academy makes paramedical tattoos more accessible for both clients who need these life changing services and artists who want to learn to perform them! Jody Stoski has worked with doctors and surgeons to treat over 10,000 patients and become an expert in her field and has now partnered with HYVE to create starter kits of supplies.
Jody started tattooing over 12 years ago when there was very limited knowledge about paramedical tattooing, which forced her to learn on a case-by-case basis. Through the mainstream cosmetic tattoo industry, she was lucky to connect with esteemed doctors who invited her to apprentice.
Jody could apply her skills to their medical cases. Jody perfected brow stroke techniques for alopecia patients, how to 3D tattoo areolas for breast cancer survivors, and learned scar camouflage on surgical scars, skin grafts, burns and more. She experienced first hand how fulfilling it was to play a role in a medical client's healing and recovery.
Jody says, "I was grateful to become part of a supportive and genuine community that includes people of all ages who have suffered various traumas."
"In sickness and in health, I believe that when you look good, you really do feel better. Giving people confidence in their own skin is what drives me to be the best, and to always keep learning in the medical and cosmetic tattoo industry."
Browse some of Jody's work on her Instagram!
@jodystoski
*NEW!* Unlock the Secrets of Mag Needle Tattooing!
You WILL become confident using mag needles!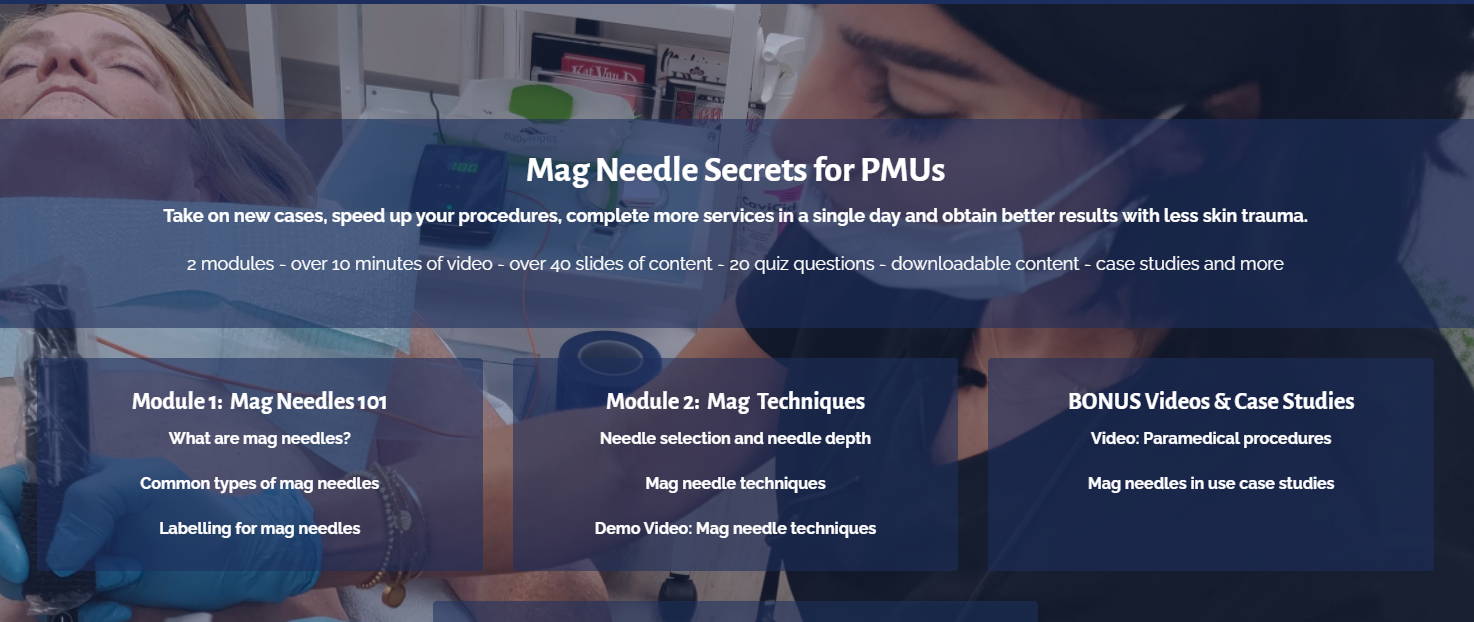 Are you an existing PMU artist who is skilled in microblading and tattooing with smaller needle configurations?
Are you looking to take on cases which require broader needle configurations than we PMUs are typically trained in?
Are you intimidated by using mag needles?
Over the years I've had the same challenges gaining confidence in this space so I've developed a course entirely focused on providing experienced PMUs with the knowledge they need to add mag needles to their skillset.
Like all of my courses you'll learn these skills in a simple, non-intimidating format delivered entirely online.
Paramedical Tattoo Business Basics
Get started with Paramedical Tattoo Business Basics, a non-certification course that requires no tattoo machine experience and talks about things like client consultations, clinic decor, and marketing your services! Enjoy approximately 8 minutes of video, 89 slides and 23 quiz questions!

Acne + Stretch Mark Camouflage
Round out your skills with Acne, Stretchmarks, and Radiation markers!
Everybody, including men and women, have stretch marks. Both teens and adults have acne scarring. Cancer survivors across the globe want to remove the reminders of their radiation treatments… so why not grow your business to help them?
Expect approximately 30 minutes of video, 57 slides, and 41 quiz questions in this certification course.
Paramedical Tattoo Scar Camouflage
Take things to the next level with Scar Camouflage, a certification course that requires a minimum of 1 year tattoo machine experience.
Using needling and micropigmentation you'll watch cases including face-lift scars, skin grafts, breast augmentations, self-harm scars, burns and more.
You can expect approximately 2 hours of video, 98 slides, and 40 quiz questions!
Or, Take all 3 to save over $300!

HYVE Beauty x Jody Stoski Paramedical Starter Pack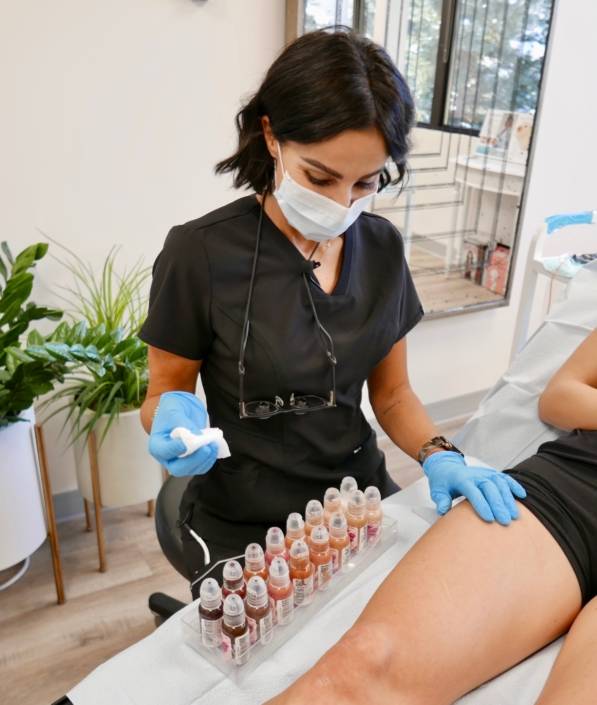 One of the most frustrating parts of entering any new field is not knowing what to buy or where to go for supplies! It can be costly to buy items you don't end up liking, or in small quantities until you figure out what's best.
Throughout her Paramedical Tattoo journey, Jody spent A LOT of time and money trying out different inks, needles, bandages, and accessories to get her supply cart just right.
Now, she's partnered with HYVE to curate the most comprehensive, high-quality starter pack for Paramedical Tattoo artists. These kits include everything you need to get started.